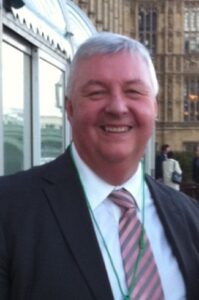 We are delighted to confirm that RFM board member, David Brookes, has been appointed to be a DIT Midlands export champion for 2020 / 2021.
David commented that, "I am really pleased to have been asked to carry out this role and I look forward to encouraging and supporting members to look at export opportunities. It is  more important than ever to look at worldwide markets and with my knowledge and experience, I am confident that I can assist our members."
During his career in the railway industry, David has been involved in many overseas projects and won business in many parts of the world including Spain, Italy, Germany, Southern Ireland, Poland, Denmark, Sweden and the USA.
If you think David can help you, please get in touch with him via one of the RFM team.