EPS UK Ltd - Member
Membership status:
Member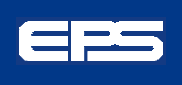 EPS provides a unique range of products and services to the Electrical Power industry.
Delivering world renowned and innovative Medium Voltage Switchgear solutions.
EPS offer a broad range of services including Switchgear and Circuit Breaker design, rapid prototyping, 3D printing, finite element analysis based design improvement and contract CAD design services.
Contact member:
Units N&O Freeth Street, Colwick, Nottingham, NG2 3GT
Profile last updated: 2021-06-10 09:26