Membership status:
Member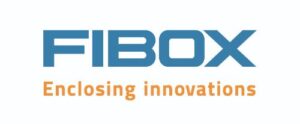 Fibox is a major European manufacturer of non-metallic and die-cast
aluminium electrical enclosures. Fibox enclosure materials are
recyclable, they have high impact resistance (IK09 and IK 10) and the
enclosures themselves provide IP 66 and IP 67 protection against the
ingress of dust and water.
Fibox is a trusted brand having been producing electrical enclosures for
over five years. They sell into the UK market through distribution and
directly to OEMs and contractors. Fibox enclosures are used in diverse
industries and infrastructure projects throughout the world providing
protection and security to critical technology even in the most harsh
and demanding environments.
Contact member:
Swan House, Westpoint Road, Teesdale Business Park, Stockton on Tees, TS17 6BP
Profile last updated: 2021-11-19 11:47