Membership status:
Member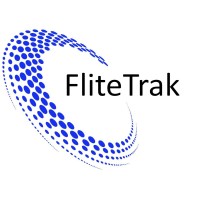 FliteTrak design, manufacture and support 'live' remote condition monitoring equipment and software to help rail companies develop their digital rail requirements.
The core technology of the Flitetrak product range has been used in UK rail since 2007, winning many awards for innovation.
Flitetrak offers modular design, very small footprint and very low power which allows it to be easily installed, typically within a day and it is asset agnostic.
The systems delivers instant alerts, traffic light status and predictive information direct to existing dashboard or Smart APP's.
Our products are being used for predictive maintenance, passenger safety, occupancy and comfort monitoring, toilet monitoring, saloon environment monitoring, HVAC monitoring, engine performance monitoring  and power management.
With over 1000 sensor and integration options, Flitetrak can develop from simple monitoring requirements to total asset monitoring and tracking.
We deliver a total end-to-end solution.

Contact member:
Innovations Hub, Centaur C3, Daedalus Park, Daedalus Drive, Lee-on-the-Solent, Hampshire, PO13 9FX
Profile last updated: 2022-05-20 10:17