Membership status:
Silver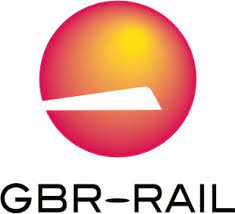 Garrandale Rail – Rail Depot Specialists
Specialist Rail Depot & Heavy Maintenance Equipment
Garrandale Rail are market leaders in the delivery of specialist rail depot maintenance equipment (SRDE).  Our core business remains the design, manufacture, supply, installation, commissioning and maintenance of a comprehensive range of SRDE including carriage wash machines, controlled emission toilet (CET) emptying systems, fuelling stations, lubricating and monitoring systems and sanding systems.
In addition, we supply a range of heavy maintenance equipment including bogie drop systems, bogie handling and turning, lifting jacks, mobile and fixed working platforms and wheel lathes.
Award Winning Solutions for Depots and Rolling Stock
Our extensive experience of the rail sector and our understanding of the pressures on a depot to deliver routine but critical maintenance, has been the driving force behind the foundation of our own Research Division, specialising in operationally and environmentally resilient solutions to these essential tasks.
Cleartrak, awarded First of a Kind (FOAK) funding in the 2020 Innovate UK SBRI Competition, is our first prototype and begins testing with Chiltern Railways in August 2021.
Cleartrak is a fully digital, sustainable train toilet wastewater treatment system that works whilst the train is in passenger service.  It fits into the same space envelope as a CET, either underslung or fitted internally and is half the weight of a conventional CET system. Cleartrak can be retrofitted to legacy fleets or installed onto new. It purifies and recycles liquid waste for reuse in hand washing and flushing and processes solid waste into a dry biochar, which only requires emptying once every 3 months, without the need for specialist emptying systems.
Cleartrak optimises railway operations through enabling lengthier journeys free from route constraints and service disruptions. It meets the needs of the rail industry, exceeding governmental legislation around Decarbonisation and the sustainable use of resources.
It keeps trains running longer, greener and more efficiently. It is a first of a kind on-board waste processing system, revolutionising train maintenance and increasing the availability of rolling stock assets for passenger revenue generation over a wider network of routes.
Contact Details:
Specialist Rail Depot Equipment

Andy Shaw

+44 (0)7809 343719

andy.shaw@gbr-rail.com

www.gbr-rail.com

Cleartrak

Ginny Truslove

+44 (0)7876 224300

ginny.truslove@gbr-rail.com

www.gbr-rail.com
Contact member:
Dartmouth House, Bawtry Road, Wickersley, Rotherham, S66 2BL, UK
Video:
Profile last updated: 2021-10-15 10:07