Membership status:
Member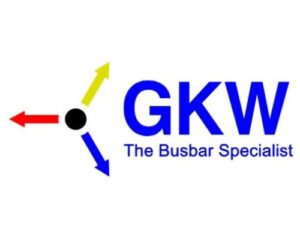 GKW's high quality, specialist products can be found on complex projects worldwide. Our specialist welding and fabrication team manufacture bespoke products for the rail industry in steel, aluminium, stainless steel and copper. Our GKW fabrication team is coded in accordance with the British Standards in aluminium, copper and steel. The company provides its services to the rail industry all over the UK, working with partners such as ABB, Alstom and National Rail. Founded in 1978, GKW is the only UK company that designs, manufactures, installs, and maintains low, medium and high voltage busbars.
At GKW, engineering is our passion. Our experienced, highly skilled team uses the most up-to-date manufacturing processes to deliver your project from planning to delivery and installation, ensuring that GKW's products exceed the customer's desired expectations. GKW was established over 40 years ago and is one of the most experienced busbar manufacturing and installation companies in the UK, with core capabilities in specialist copper and aluminium welding and fabrications.
We have recently expanded into a 22,000 ft2 premises in the Merseyside area to increase our manufacturing output and product capability into the future. We are fully ISO 9001, 14001 and 45001 certified, so you can feel assured that you are in safe hands when working with GKW, with the confidence that we will deliver our high quality products to you on time and on budget.
Contact member:
Unit 4, St Michaels Road, St Helens, Merseyside WA9 4WZ
Profile last updated: 2021-06-23 09:54