Harmonic Limited - Member
Membership status:
Member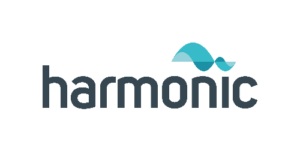 Harmonic helps rail companies to manage change, take intelligent action and build a stronger future.
We move quickly and effectively to understand challenges, improve ways of working and deliver business advantage through practical plans. Our systems thinking approach delivers fully integrated, timely, cost-effective change for our clients.
ON TRACK WITH HARMONIC
Our unique combination of business winning, systems engineering, P3 and change capabilities enables us to act as a transformational growth partner for our rail clients. By shining a light on people, processes and technology, we will help you achieve the best possible outcomes – whatever project or programme you are undertaking. We provide positive intervention and engagement at every stage of a rail project's lifecycle. We have delivered over 300 refreshed trains back into service to date.
A SYSTEMS THINKING APPROACH
Rail programmes, such as those required for digital transformation, are increasingly integrated and complex. As a result, if delays and cost overruns are to be avoided, they demand new skills and an ability to scale. At Harmonic, we have a proven track record of achieving better programme delivery outcomes – greater pace and predictable cost – through the practical application of systems engineering blended with P3.
Contact member:
The Hatchery, Ilminster, Somerset, TA19 9DQ
Profile last updated: 2021-08-23 10:09