Membership status:
Member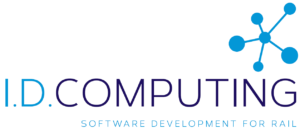 ID Computing Limited has been providing bespoke solutions to the rail industry since 2003 and is engaged in all aspects of both vehicle and track-side based monitoring systems.
We can manage the complete data life-cycle, from capture by embedded real-time systems, through to database storage, analysis and reporting.
We have developed applications for condition determined maintenance systems, track recording coaches, vehicle diagnostic tools and mathematical modelling.
In addition, we offer consultancy, appraisal, reverse engineering, bug-fixes and enhancements to existing applications regardless of platform or programming language.
Contact member:
Marble Hall, 80 Nightingale Road, Derby, DE24 8BF
Profile last updated: 2021-06-10 09:47