Membership status:
Member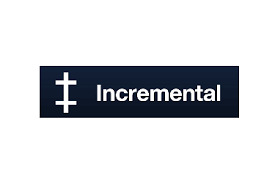 Incremental is a technology company that improves the rail and transport networks with innovative & bespoke software solutions which create better user and customer experiences.
Through clever technology, data analysis, machine learning and a user-centric approach, we are making the rail industry more reliable and improving the customer experience by providing accurate, real-time data and analytical metrics.
We use our proven technology and work in partnership with our clients to solve real challenges facing the rail industry and it's customers on a day to day basis – with innovations in the areas of intelligent and remote infrastructure monitoring, real-time train tracking, incident management and timetabling accuracy to name a few.
We're passionate about improving communications and data flow capabilities across the rail industry to make the network a safer, more reliable environment
Contact member:
Merchant Exchange, 5 Skeldergate, York, North Yorkshire, Y01 6DG
Profile last updated: 2021-07-27 08:09