Membership status:
Member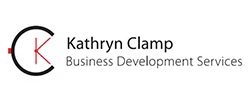 A business development, sales professional, innovative, cost-effective solution that provides support to your business – offers clients an extension of their business without the need to commit to full-time staff:
Benefits to your company.
One day or more, monthly days.
Relationship building within the supply chain.
Good communicator who is confident of conversing at all levels within a company.
Trade Show exhibition stand administration, stand duty and prospecting.
Rail, Aerospace and Defence
Contact member:
Kc4business Ltd, 7 East Street, Thame, OXON, OX9 3JS 
Profile last updated: 2021-06-10 09:55