MSSL (GB) Ltd - Silver Member
Membership status:
Silver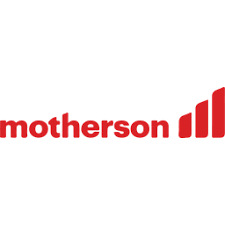 MSSL (GB) UK Ltd, is part of the Motherson Global family.  Motherson supports customers through more than 270 facilities in 41 countries across 5 continents and is driven by over 135,000 professionals from a diverse range of cultures and nationalities.  The company is one of the largest manufacturers of wiring harnesses and electrical components globally and is a complete solutions provider to all its customers.
The MSSL Derby site is situated on a 13,500 Sq. meter layout with a capacity for 600 staff.  We specialise in products that enable mobility by being an integral part of its customers' transportation vehicles, and in the manufacturing & testing of HV & LV electrical wiring harnesses, sub-assemblies and systems for new build.  We also have a dedicated fabrication area for the manufacture of aluminium and steel parts, including welding.
Products supplied by the us ensure the power supply and data transfer in various systems of transport and play a key role in ensuring the safety and reliability of these vehicles.  We deliver global engineering and manufacturing support to ensure the best possible customer experience.
The company possesses a wealth of knowledge and experience in the refurbishment and modification of existing rolling stock that can be carried out across all locations throughout the UK.
Accreditations: IRIS accredited, EN 15085, ISO 9001, ISO 14001
Contact member:
Litchurch Lane, Derby, Derbyshire, DE24 8AD
Photos:
Profile last updated: 2023-05-31 10:43