Membership status:
Member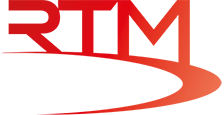 RTM delivers an in-depth analysis of the ever-changing needs of the UK rail industry underpinned by our editorial team and high profile editorial board consisting of key personnel from Network Rail, TfL, Crossrail, Balfour Beatty, the IRO, Rail Freight Group and Passenger Focus.
With a reach of c133,800 industry decision makers and a wide range of products and services on offer, RTM is the no.1 commercial connection for global rail businesses looking to reach those responsible for running the UK rail industry.
RTM has the largest independently ABC audited readership of any B2B rail industry magazine as well as being a member of the Professional Publishers Association (PPA). As well as being the only magazine in rail to have achieved Link-Up approval, we are also members of the Midlands Rail Forum and have been selected as exclusive media partner of The National Skills Academy for Railway Engineering (NSARE).
Contact member:
86 Deansgate, Manchester, M3 2ER
Profile last updated: 2021-06-11 01:28