Membership status:
Silver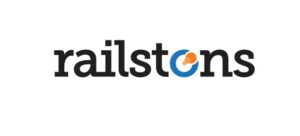 Our software application, Collabaro, was developed for use by field technician teams' that undertake planned or reactive service visits during which they need to record information describing the state of an asset &/or details of any work undertaken.
Collabaro enables users to create custom data capture workflows for use on mobile devices, offline or online, with supporting portal-based customer report templates, without development work.
Porterbrook selected Collabaro to replace a legacy field reporting application to capture defect data during audit inspections of their leased rolling stock. A detailed report for the operator can then be produced on demand and the data analysed using BI tools to benchmark the condition of vehicles based on their operating profiles.
We are currently partnering with Loughborough University to develop an AI visual defect categorisation capability for Collabaro, for deployment to clients in the rail and renewables sectors.
Our business model is founded on close collaboration with our customers. We develop a deep understanding of our customers processes and set-up Collabaro so that the right data is captured at the right process point with the right structure to drive KPIs aligned with business objectives.
Contact member:
Ingenuity Centre, Triumph Road, Nottingham, NG7 2TU
Profile last updated: 2022-05-20 09:32