RDS Global - Member
Membership status:
Member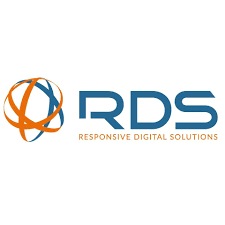 RDS are an East Midlands based established IT services provider, we pride ourselves for being at the forefront in providing the latest IT solutions for support, product and services. Our straightforward approach, honesty and innovation we support you in partnership to provide the best value services for your business.
Our customers aren't just in the East Midlands, we work with a range of customers, supporting over 4,000 users in 200 locations across the UK. We are specialists in the automotive sector and work across all sectors including construction, builders merchants, rail, professional services and assisting SMEs.
Our team of technical experts can provide tailored network services, IT support, telephony solutions in addition to hardware, cloud services and cyber security compliance carried out by our IASME Certified Cyber Auditors and in house GDPR compliance practitioners.
Our internal development team in association with leading academics, provide the RDS Black Box, a market leading universal connector for all technologies which has been adopted as a multi- sector big data solution.
Get the right IT support and services for your business with RDS giving you the responsive digital solutions you need.
Contact member:
Century House, St James Court, Friargate, Derby, DE1 1BT
Profile last updated: 2021-06-11 01:33