Ascent Integration - Member
Membership status:
Member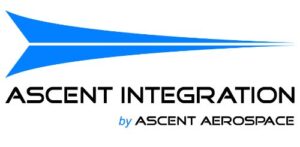 Ascent Integration are a global provider of production systems, automated assembly processes and industrial solutions, from one-off systems to full final assembly lines. As an engineering integrator, we are industry leading experts in providing tailored solutions to de-risk complex projects.
We have delivered more than 200 successful projects, with proven teams leading national and international projects and a robust & competitive UK supply chain, alongside extensive experience integrating both our proprietary technology and the most appropriate third-party solutions.
When you need a partner to provide tooling on time and on budget, integrate Industry 4.0 solutions into your existing facility, or bring a wealth of practical knowledge in robotics & automation to your rail facility, Ascent are ready to meet your requirements.
Examples of some of the services we provide:
–          Tooling
–          Robotics & Automation Systems
–          Access Equipment
–          Process Quality Improvement
–          Tooling & Platform Lightweighting
–          Industrial Projector Systems
–          Digital Twin & Advanced Photogrammetry
–          Composite Manufacturing Expertise
–          Aerospace Technology Transfer (Composites / Low Volume Automation)
–          Industrial Process Analysis & Simulation
Contact member:
Suite 2, Newgate House, Broughton Mills Road, Broughton, Chester, Flintshire, CH4 0BY
Profile last updated: 2021-06-02 02:00