Membership status:
Member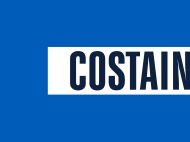 Costain deliver integrated smart solutions to meet urgent infrastructure needs across the UK.
They help to safeguard the security, increase capacity, improve customer service and drive efficiency in their clients' infrastructure programmes.
Costain's expertise in integrating technology, consultancy, asset optimisation and complex delivery, positions them at the front of a rapidly changing market environment.
Contact member:
Costain House, Vanwall Business Park, MAIDENHEAD, Berkshire
Profile last updated: 2021-06-10 08:49