Fenix Rail Systems - Patron Member
Membership status:
Patron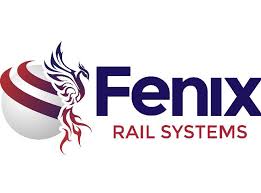 Fenix Rail Systems is an experienced and trusted provider of high-quality train control systems and mainline signalling services.
There are two core project streams Fenix provide, these are mainline signalling and the other train facility control.
Train Facility Control
Fenix can make a difference to your facility as we understand the complexities involved with operating any train facility. When the efficiency of the facility is being hampered by manual procedures and protocols (hand operated points, key/padlock procedures, etc). Fenix provides the complete solution!
Our clients are at the forefront of some of the biggest challenges to operational constraints with the existing infrastructure and operational requirements within their facility, preventing the optimisation of operations and exposing the facility to increase risk to workplace incidents.
Providing a collaborative approach to projects, Fenix clients benefit from our expertise in rail signalling, enabling Fenix to deliver a cost-effective/turnkey train control solution.
Whether the facility is a Depot, Port-Terminal, Intermodal, Maintenance Yard, Wheel Lathe or any other facility which requires train operation, Fenix develops and delivers signalling control and automation systems. This transforms facility operability by increasing the efficiency of train movements in facilities and optimising time to complete busy schedules by removing manual processes. This allows for maximum flexibility, operational safety whilst achieving cost savings.
In an industry where there can be no compromise on system performance or safety, Fenix take pride in providing innovative cost-effective and reliable solutions with a typical investment payback on the system within 4/5 years.
The digital safety system has been developed for controlling and automating train movements under single operator authority. It utilises SIL-Certified and proven technology adopted by other depots. Modern design methods ensure safety, reliability and maintainability are fully optimised.
Mainline Signalling Services
Our team offers comprehensive consultancy and advisory services, our clients include passenger operators, freight operators and contractors.  All our engineering team are IRSE licenced professionals with a wealth of signalling design experience.
Our services include, feasibility and concept signalling design, mainline signalling control system modification, complex signalling project definition, detailed signalling, and interlocking design including signalling alterations and interfaces to any mainline interlocking. Providing a seamless integration of any aspect of a railway signalling project, we aim to deliver a flexible approach that provides the level of value engineering clients expect.
This includes the selection of options and development of scheme plans, the completion of feasibility studies and development of the outline design requirements.  Detailed design is undertaken by our design team. All UK design is in accordance with Network Rail Standards.
Together with our strategic suppliers, Fenix provide a complete turnkey, including an installation, test, and commissioning service.
Fenix Values
Collaboration, we work hand in hand with our clients to help them exceed operational performance KPIs.
Providing innovative solutions, reducing workload, and increasing safety and efficiency.
We deliver value and success to our customers continually striving to be the best at what we do.
We deliver innovative cost-effective and reliable solutions to our clients, where safety is our number one priority.
Contact member:
Forward House, High Street, Henley in Arden, B95 5AA.
Photos:
Video:
Profile last updated: 2023-05-31 10:33