FJD Consulting - Member
Membership status:
Member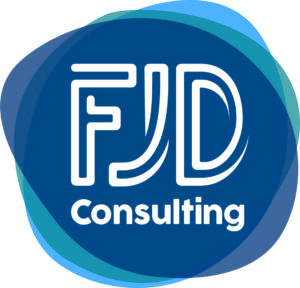 FJD Consulting is an engineering design consultancy operating in the UK heavy rail sector. We provide engineering design expertise; delivering the quality of service clients expect from major consultancies whilst remaining responsive, innovative and cost-effective.  Our business comprises engineering specialists and technicians from civils design (structures and bridges), temporary works, composite designs, geotechnical and M&E disciplines, all of which combined can support multidisciplinary projects.  Our network of partner SMEs provides permanent way, signalling, telecommunications and electrification design competencies, in turn enabling us to provide integrated designs.
We have also provided specialists in BIM, using Bentley ProjectWise and MicroStation, as well as significant knowledge of photogrammetry, and augment all of these with CGI, AR and VR skills.  Our pride in being innovative has seen us develop low carbon design solutions and similarly those that reduce safety risk on site. Four of our staff were newly named ICE Carbon Champions, following the successful implementation of an innovative Carbon Assessment Tool.
Since 2016, we have been consistently recognised by the New Civil Engineer magazine as being within the top 100 UK civil engineering companies; winning the 'Trending 20' award for the best SME in 2018.
Contact member:
87 Caroline Street, Birmingham, West Midlands, B3 1UP
Profile last updated: 2023-07-26 12:51