GB Railfreight - Member
Membership status:
Member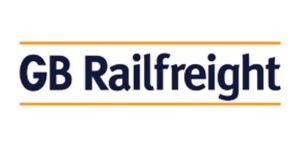 Founded in 1999 and headquartered in London, GB Railfreight is the third largest rail freight operator in the United Kingdom, with a turnover expected to exceed £225 million in 2021. GB Railfreight is one of the fastest growing companies in the railway sector and transports goods for a wide range of customers.
At GBRf, we understand our customers.  We fundamentally believe that moving goods for our customers means we are a critical cog in the wheel of our national economy.  Therefore, we pride ourselves in providing high satisfaction levels and a reliability level which has not fallen below 99% since 2009.
The success of GBRf is very much down to the dedication and hard work of its people.  As a team, we are led by the company's five core principles:
We focus our efforts on innovating and on providing outstanding customer service.  GBRf has pioneered new rail-freight markets such as petroleum and biomass.  The company also introduced the "Train Manager" concept; a title that reflects the enhanced responsibility and status of its drivers in delivering a top class service for our customers.
GBRf has won the acclaim of colleagues and competitors alike and has won a raft of rail industry awards since its founding.  John Smith won the Outstanding Personal Contribution for Senior Management prize at the 2012 National Rail Awards and GBRf is a regular finalist and winner at RAIL's National Rail Awards.
Contact member:
55 Old Broad Street, London, EC2M 1RX
Profile last updated: 2021-06-10 09:39