GCRE Ltd - Member
Membership status:
Member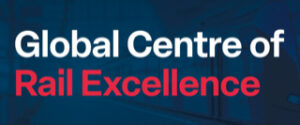 GCRE is a major infrastructure project that will provide state-of-the-art rolling stock testing, infrastructure testing and storage and maintenance for the UK and international rail industry.
Currently a wholly owned subsidiary of the Welsh Government (SPV), GCRE was established in 2021 with an initial commitment of £50 million. The UK Government is expected to confirm a further £8 million for research and development along with capital funding of £20 million. An investment prospectus to attract private funding for the project is also in development ready for launch in the autumn of 2022.
Spanning the former Nant Helen opencast site and Onllwyn Washery in Neath Port Talbot and Powys, South Wales, it will feature the UK's first net zero railway and become the 'one stop shop' for railway innovation, from research and development, through testing, verification and certification, to applied innovation on mainline passenger and freight railways.
The facility will include two 25KV electrified test loops, one being a 6.9km high speed rolling stock track with a maximum speed of around 180km/h and the other a 4km ~60km/h test track. Other facilities will include a dual-platform test environment, rolling stock storage and maintenance facilities, operations and control offices, staff accommodation, shunting staff facilities and connections to the nearby main line. There will also be state of the art secure testing environments; equipment, systems and communications development facilities. Education, training, visitor and conference facilities and an industrial development zone are all envisaged in the wider site.
Contact member:
1 Central Square, Central Square Plaza, Cardiff, CF10 1FS
Profile last updated: 2022-12-15 05:33