Hitachi Rail Limited - Gold Member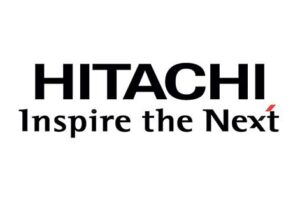 Hitachi Rail Limited is the UK operation for global transport specialist Hitachi Rail, with over 100 years of experience building pioneering trains, offering quality maintenance and developing innovative new technology around the globe.
As a leader in rail systems and solutions, Hitachi is improving transport for passengers, connecting communities and helping to boost the UK's economy.
Hitachi Rail Limited is currently delivering major orders for new trains that will add to the 286 trains that are already transforming rail journeys across the UK.
We have brought train manufacturing back to the North East, with our state‑of‑the-art factory in County Durham, unlocking a £2.2 billion investment in the UK supply chain.
With a proud reputation for innovation, Hitachi is a leader in sustainable battery train solutions and focussed on using digital technology to enhance passenger experience through Smart Mobility.
The UK is one of 38 countries where Hitachi Rail has a presence, and is home to one of 11 manufacturing sites across three continents. Today, the UK business has over 2,600 employees, while globally Hitachi Rail has over 12,000 employees.
Contact member:
One New Ludgate, , 60 Ludgate Hill, , London, EC4M 7AW
Profile last updated: 2023-05-31 10:03