IM Kelly R&A - Member
Membership status:
Member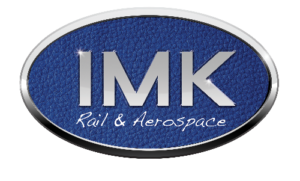 IMK R & A operate world class manufacturing systems delivering a portfolio of high quality interior products for the Rail, Aerospace and Leisure sectors. We manufacture a full range of rail interior components and seating from standard class right through to first class. These include seat trim units, seat covers, tables, drivers' blinds, drivers' seats, along with trimmed parts like armrests and dado panels. We work with a range of materials including leather, synthetic leathers, suede, fabrics and decorative laminates.
I M Kelly R & A also operates an established and efficient seating refurbishment service that helps to keep trains in service with the minimum of 'downtime'.
Contact member:
Unit 2 - 3 Channel Way, Longford, Exhall, Coventry, West Midlands, CV6 6RH
Profile last updated: 2021-06-10 09:49