Membership status:
Member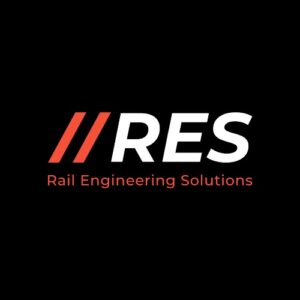 Rail Engineering Solutions provide tailored turnkey solutions to the rail industry, we are a modern engineering consultancy firm that can dedicate time and effort to any of your rolling stock engineering needs.
Having many years experience in the rail industry, working for a range of companies in a range of roles we noticed many companies used outside consultants, with this came a premium without the time, effort and project management required, this is what sets us apart from the rest.
From the first moment you contact Rail Engineering Solutions, you will see how forward-thinking, innovative and invested we are in your needs.
Below are some of the services we offer:
• Fitness to run inspections
• Engineering change documentation
• On train data recorder data analysis
• Incident investigations
• Train recovery methods and inspections
(inspecting vehicles after incidents to see if they can be recovered by rail)
• Traveling Technical rider
• Modification and repair procedures
• Vehicle and component maintenance documentation
• Vehicle inspections
• Technical investigations
• Component reliability Improvement
• Maintenance optimisation
• First Article Inspection
• Crash repair inspections and reports
• Corrosion assessment and reports
• Vehicle Approvals
• Overhaul extension projects
• Feasibility Studies
If you need support in any of the above items we can help get in touch at
Contact@railengineeringsolutions.co.uk or 07561891993
Contact member:
Office 7, 35-37 LUDGATE HILL, LONDON EC4M7JN
Profile last updated: 2022-04-06 09:47