RSS Infrastructure - Gold Member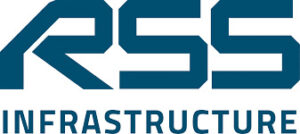 At RSS Infrastructure, we guarantee to increase productivity and improve safety. By working as your trusted partner, our team of specialists provide tailored infrastructure solutions for the Rail and Construction sectors you can be sure to count on.
We offer a wide range of integrated infrastructure solutions, including:
Construction & Civils
Magnetic Track Safety Solutions
Overhead Line Electrification
Possession Management
Resource & Recruitment
Signalling Services
Track Warning Services
Arboriculture & Vegetation Management
Welding Services
One of the significant benefits of working with RSSI is our ability to combine other services to offer an integrated solution. Working with one supplier, who has a complete overview of the project requirements, reduces the client's management time, creates more clear reporting lines, increases productivity and improves delivery of the agreed objectives.
Operating from our offices in Birmingham, Doncaster and Cwmbran, we provide excellent customer service, quality, safety, engineering solutions and advice to all our customers.
RSSI has invested in assembling a team of dedicated professionals with significant industry experience who provide a high level of technical expertise. We have a commitment to collaboration and dialogue with the client at all stages of the project. The team take a proactive and adaptable approach to any project revisions required while applying proven processes and planning. The Operations and Divisional Management teams are meticulous in the validation and verification of all aspects of a project.
Our experienced teams support each other to meet the demands of an industry sector that operates 24 hours a day, seven days per week, 365 days of the year. Each team works together to either plan, resource or deliver a range of services into a highly demanding industry sector that can be very reactive, challenging our skills to adapt quickly to new situations.
Our people, services and focus on safety give us an edge over our competitors. Our approach is to challenge and improve safety at every opportunity. We have invested heavily in safety solutions and developed robust processes to ensure workforce and trackside safety. We received the 'Safety and Security Excellence' Award at the Rail Business Awards 2019 for continually improving safety within the sector. Delivering projects on time, on budget and most importantly, safely is at the heart of everything we do.
RSSI has also been recognised by Network Rail and Rail Media for its work in driving excellence and innovation in several award categories such as safety, sustainability, community engagement, as well as providing evidence on successful partnerships. This philosophy culminated in the organisation winning 'SME of the Year' at the Rail Partnership Awards 2018.
Through INFRA Skills Limited, our affiliated training company, we provide Safety-Critical Rail & Construction Training and Assessments. INFRA Skills deliver accredited courses from the Institute of Leadership & Management (ILM), City & Guilds and Highfield qualifications up to Level 5, CITB, LANTRA and National Skills Academy (Network Rail approved) competency training.
When it comes to Rail & Construction solutions, RSS Infrastructure has the people, experience, and capability to deliver consistently.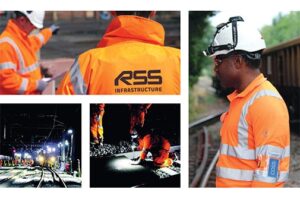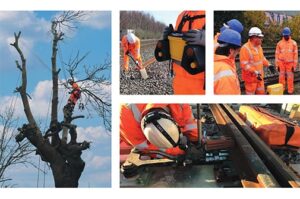 Contact member:
Tech Block, Gee Business Centre, Holborn Hill, Aston, Birmingham, West Midlands, B7 5JR
Profile last updated: 2023-05-31 10:45