Tiflex Limited (Trackelast) - Member
Membership status:
Member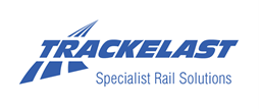 Since 1946 Trackelast has specialised in the design, development, testing and manufacture of resilient rail support materials and other components. These materials are designed to primarily reduce noise and vibration from the rail tracks whether that be for heavy or light rail applications, but they can also offer other secondary benefits.
Trackelast are here to help our customers not only with standard products but also bespoke solutions to meet their specific application requirements. Our polymer material specialists plus in-house design and testing facilities at our modern facility in Cornwall allow us, through technical collaboration with our customers, develop solutions not only for rail applications, but also for other industries including; Defence, Oil & Gas and Construction. One example of this is the Trackelast FC650 fire retardant material designed in conjunction with TfL / LU and now used widely on the London Underground.
Trackelast are RISQS certified with many of our materials being Network
Rail and/or TfL-LU approved.
Profile last updated: 2022-07-21 01:55