Trelleborg Antivibration Solutions - Member
Membership status:
Member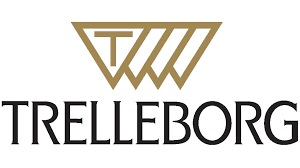 Noise and vibration in rail and mass transit cause damage to equipment and discomfort to people, whether they're travelling or working. A global specialist in polymer engineering, Trelleborg Antivibration Solutions supplies market-leading solutions that minimise these effects and deliver improvements people can physically feel. Calling on over 100 years' experience in this sector, we work closely with OEMS, rail customers and authorities globally to deliver bespoke solutions which add value to the world's railways, tramways and subways.
Found in everything from primary and secondary suspension systems through to engine and unit mounts and powertrains, all our solutions are designed, developed and tested in IRIS approved facilities. Our reputation rests on our ability to deliver compliant and pioneering solutions that enhance equipment, comfort and safety while reducing downtime, maintenance and long-term cost of ownership.
Contact member:
1 Hoods Close, Leicester, Leicestershire, LE4 2BN
Profile last updated: 2021-06-11 02:01