TTG/Signature Rail - Member
Membership status:
Member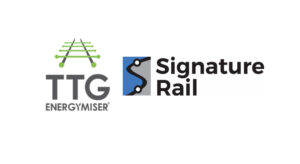 TTG/Signature Rail is an established provider of software to the rail sector. Several of the world's major rail metropolitan networks depend upon its software for reliable and efficient train services.
Its software directly addresses the challenges rail operators face every day. Their train planning and scheduling products manage the toughest of short-term planning scenarios to publish high performance timetables – widely regarded as the most dependable product available for this task.
Most UK rail operators use its driver advisory system 'DAS' to drive energy efficiencies, improve safety and right-time running.
Other software products work in real-time to address service disruption on-the-day i.e., keeping trains running in response to severe weather events or incidents. Algorithms are deployed to optimise the way in which assets are utilised to protect rail operators from the cost of disruption.
The company plans to further integrate planning, on-the-day and driver behaviour data to make fundamental improvements in rail operations addressing energy consumption, right-time running and capacity flow through junctions.
A new 'Connected' 'C-DAS' will be available in 2022 and the company is committed to sharing data via APIs.
Contact member:
Jervaulx House, 6 St Marys Court, Blossom Street, York, YO24 1AH
Profile last updated: 2022-04-28 09:35