TXM Group - Gold Member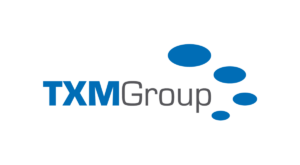 Founded in 2005 and headquartered in the UK, TXM Group is a global business with 18 operating companies and a workforce with over 350 employees located across EMEA, Australasia, and North America, providing consultancy and resourcing solutions worldwide, specialising in engineering, healthcare, and technology.
TXM Consult, our team of consultants and project managers are knowledgeable and experienced specialists working in partnership with clients to navigate the industry's challenges by providing: Strategic Advisory Services; Portfolio, Programme and Project Management: Engineering, Asset Management and Maintenance Services; Digital, Infrastructure and Systems Integration.
TXM Recruit, our team of specialist recruitment consultants deliver a world class customer experience, providing temporary, contract, and permanent recruitment alongside MSP and RPO solutions for over 120 clients within Rail, FMCG, Construction, Facilities Management, Aerospace, Motorsport, Energy, and General Manufacturing.
"We want to be synonymous with one of the industry's leading problem solvers." Andy Slater, Global Managing Director, TXM Consult
Contact member:
The Grange, Harnett Drive, Wolverton Mill, Wolverton, Milton Keynes, MK12 5NE
Profile last updated: 2023-05-31 09:49