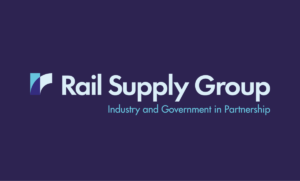 As part of our Rail Sector Deal delivery we are working on two initiatives relating to skills:
 the concept of shared apprenticeships and
a more holistic / co-ordinated approach to schools engagement across the region.
Schools Engagement across the Midlands
Following extensive consultation in 2019 with a number of key employers who actively undertake schools engagement activity it soon became apparent that whilst a lot of effort was being made this was very fragmented with little to no visibility across different employers about what they were doing and which schools they were supporting.  Effort was concentrated in urban areas with little activity in more rural parts of the Midlands and was almost entirely focussed on secondary schools. The only collaborative approach identified was the Rail Forum iRail programme. A loose collaborative framework was agreed however implementation of this was then impacted by the COVID-19 pandemic. The need for a formal framework and sharing of information (which is labour intensive) will be reviewed during 2022/2023.
In 2021/2022 we launched the first Primary Engineer (Rail) cohort of schools in the East Midlands, sponsored by Hitachi, Porterbrook and Dept. for BEIS. This initiative has seen 15 schools take part with two teachers from each school trained to deliver two separate projects aimed at different age groups. We plan to build on this start during the 2022/2023 year; any companies interested in getting involved should contact elaine@railforum.uk 
Shared Apprenticeships 
The term 'shared apprenticeship' could mean different things to different organisations. Our sector deal activity has no preconceived ideas and we want to put in place something that will work for as many employers / SMEs as practical. Some ideas include:
Shared Cohort: each employer recruits their own apprentice(s) and they then form a collaborative group or cohort whereby the apprentices attend a training provider together for their off job training. This could be on a day or block basis to suit the group of employers.
Shared Work Placements: as above but where the apprentices also benefit from spending time with different employers in the collaborative group to gain broader experience. This is of particular interest to some employers and work is underway to identify how we can facilitate work placements across different employers.
Shared Apprenticeship Scheme: where a third party organisation recruits the apprentices into a 'shared pool' and a collaborative group of employers fund the apprentices salaries and provide work placements for the duration of the apprenticeship with a view to employing the individuals once qualified.
A key issue raised by employers is lack of understanding of how apprenticeships work. The guidance below has been written to help SMEs.
What is an apprenticeship?
To be classed as an officially recognised apprenticeship certain criteria have to be met. An apprenticeship is a real job with a recognised training programme, it is a combination of knowledge, occupational skills and behaviours structured around a specific occupation or job role. The knowledge (or academic) elements of the apprenticeship are normally delivered by a college, private training provider or a university; this is known as off-the-job training. The occupational skills and behavioural elements can be a mixture of off-the-job; learning new skills in a safe environment and on-the-job experience; supported in the workplace, by the employer. This skills development often leads to some form of competence assessment process.
Apprenticeships are available in many different occupations and range from Level 2 through to post graduate degree Level 7. Apprenticeships are led by the Institute for Apprenticeships and Technical Education. They oversee the development, approval and publication of apprenticeship standards and assessment plans, these can be found at the Institute for Apprenticeships and Technical Education.
Apprenticeships standards are developed with significant input from employers. Rail sector specific standards exist for a range of occupations however the nature of the industry means that standards developed in other sectors such as manufacturing, IT, finance, management and so on will also be relevant to our employers.
Once you have identified the most suitable apprenticeship for the role you have, you will need to find a training provider to work with. Training providers will be able to discuss what apprenticeships they are approved to offer and support you through the process. This is an opportunity for you to discuss your requirements and understand what is included in the apprenticeship and what is not.  Any requirements (such as additional training modules) outside of the apprenticeship is very likely to incur additional costs.
It is very important that you understand the respective responsibilities of the training provider and the employer and what each party is agreeing to. If you are unsure of anything the Rail Forum may be able to help so do give us a call.
If you haven't already recruited your apprentice/s, the provider may be able to support you with this.
Once all the elements of the apprenticeship are completed the apprentice will go through something referred to as an Employer Gateway and End-Point Assessment.
The Employer Gateway sets out the requirements that need to be met in order for the employer to put forward the apprentice for End-Point Assessment. It ensures all the mandatory aspects of the occupational standards (the skills acquisition aspects of the apprenticeship) have been completed and that you as the employer believe the apprentice is occupationally competent.
The End-Point Assessment takes place at the end of the apprenticeship after all the aspects of training have been completed and after the gateway has been passed. The End-Point Assessment ensures the apprentice can competently carry out tasks confidently and to the standard set by the industry.
How do they work?
Apprentices must be aged 16 or over, an apprenticeship can be for new employees or for upskilling your existing workforce. All apprenticeships have a minimum duration of 12 months, some will be longer than this depending on the size and level of the apprenticeship.
An apprenticeship must contain at least 20% off-the-job training, this could be more if the apprentice needs English, maths, or ICT qualifications. Off-the-job training can be delivered through day release, block release or a mixture of both. Training delivery needs be relevant to the apprenticeship being completed and it must not take place as part of the apprentice's normal working duties.
Levels of apprenticeships
| | | |
| --- | --- | --- |
| Name | Level | Equivalent education value |
| Intermediate | 2 | 5 GCSE passes |
| Advanced | 3 | 2 A level passes |
| Higher | 4, 5, 6 and 7 | Foundation degree and above |
| Degree | 6 and 7 | Batchelor's or master's degree |
Funding Bands
All apprenticeships are allocated to a funding band, this sets out the amount of funding available to pay for the apprenticeship. The funding may come from an employer levy account or direct from government for smaller employers. See below for further details on funding.
Employer Responsibilities
The apprentice must be employed in a real job with a contract of employment long enough for an apprentice to complete their apprenticeship. The apprenticeship will give the individual the opportunity to gain the knowledge, skills and behaviours they need to pass their End-Point Assessment.
You must pay the apprentice's wages, this needs to also include time spent training or studying for their apprenticeship, whether this is while at work or at a training provider. There is a legal minimum hourly rate for apprentices however many employers pay more than this.
You must offer apprentices the same conditions as other employees working at similar grades or in similar roles. This includes:
paid holidays
sick pay
any benefits you offer such as childcare voucher schemes
any support you offer such as coaching or mentoring
Apprenticeship Levy
Since April 2017 employers with a pay bill of over £3 million a year, pay an apprenticeship levy based on the % of their pay bill. In England, the government tops up the employer levy with an extra 10%, this is directly paid into employers' apprenticeship accounts.
Transfer of unused apprenticeship funds to other employers
As of the 1st April 2019, levy-paying employers can transfer a maximum amount of 25% of their annual funds. They can make transfers from their apprenticeship account to as many employers as they choose.
Transferred funds will be used to pay for the training and assessment cost of the apprenticeships agreed with the receiving employer. If you would like to find out more click here.
These rules will be further updated in 2021.
Non-Levy Paying Employers
If your organisation is too small to pay the levy, Government will pay 95% of the cost of the apprenticeship, up to the maximum funding band for the specific apprenticeship standard. This is paid directly to the training provider towards the cost of apprenticeship training and assessment. You will make a 5% contribution directly to the training provider.
Additional Payments
You are not required to pay National Insurance Contributions for apprentices under the age of 25 on earnings below the higher tax rate.
Government will make an additional £1,000 payment to both the employer and training provider when you train a 16 to 18-year-old or, a 19 to 24-year-old who has previously been in care or who has a local authority education, health and care plan.
These amounts are due to be updated in 2021.