Dame Rosie Winterton MP was among visitors to Doncaster's new £92m rail technology hub on Friday (19 November), which will fast track the latest rail products and services to market for local companies.
The new Technology and Innovation hub at Unipart Rail's Doncaster headquarters was launched in September by the UK Rail Research and Innovation Network (UKRRIN), a partnership between academia and industry.
Attendees included Rosie Winterton MP for Doncaster Central and Ros Jones, Mayor of Doncaster, as well as a selection of guests from UKRRIN, Doncaster Council, Doncaster and Sheffield Chamber of Commerce and University partners.
Led by Unipart Rail, the new hub will support the sector in translating academic research and innovation to solve strategic industry challenges and to enable and develop the next generation of products and services. The hub is supported by leading universities including Huddersfield, Southampton, and Birmingham, and organisations including Unipart Rail, Network Rail, RSSB and the Railway Industry Association (RIA).
The hub includes a new showcase for the UKRRIN area which covers:
Digital Systems – located at the University of Birmingham. It will focus on railway control and simulation, data integration and cybersecurity, condition monitoring and sensing, and improved methods for technology introduction
Rolling Stock – led by the University of Huddersfield in collaboration with the University of Newcastle and Loughborough University. It will focus on high value rolling stock systems, whole life asset optimisation and through-life management, and energy management
Infrastructure – led by the University of Southampton in collaboration with the University of Sheffield, Loughborough University, the University of Nottingham and Heriot-Watt University
Testing – led by Network Rail and containing information on the Network Rail Centre of Excellence in Testing, and Research and Development Portfolio.
This is an exciting new venture which will bring growth to the region, support local SMEs, develop new digital technologies and innovations, and support the levelling up agenda for the region.
Dame Rosie Winterton, Labour MP for Doncaster Central, commented: "There is some very inspirational work being done here in Doncaster into innovation and digital transformation and this new hub is an excellent example of this. I am so pleased this is happening in our town."
Neil McNicholas, Managing Director at Unipart Rail, said: "This event was an excellent opportunity for us to welcome our local MPs, Councillors and our partners to the new UKRRIN Technology and Innovation Hub, here at our headquarters in Doncaster.
"It is an exciting time for the region at the moment. It has entered the race to become the home of a new national body for the country's railways and has also bid for the opportunity to achieve City Status. Unipart Rail is proud to play a leading role in this by supporting local businesses and SMEs to introduce new technologies into the rail sector and to drive innovation and growth into the region."
To further support the Sheffield City Region and drive economic and business growth, Unipart Rail is a partner of the DIGI-RAIL project, an initiative designed to seek out and fast-track new technologies and innovations that are being developed by SMEs in the region. As part of the support for SMEs, Unipart Rail is providing 12 hours of free innovation support, free product research and development as well as access to academics and supply chain expertise to accelerate sector digitisation.
Visits to the UKRRIN hub from the rail industry are welcomed, as well as hosting for cross-industry meetings and conferences. For more information please email innovation@unipartrail.com
Ends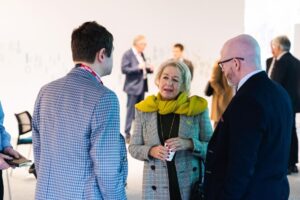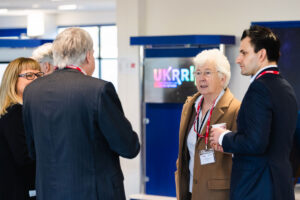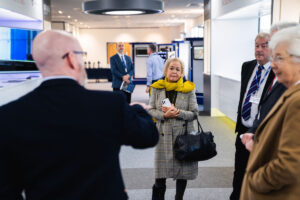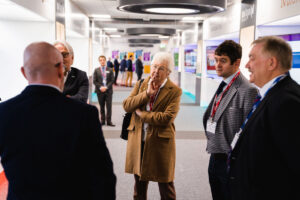 Notes to editors: 
About UKRRIN
The UK Rail Research and Innovation Network (UKRRIN) is designed to create powerful collaboration between academia and industry, aiming to provide a step-change in innovation in the sector and accelerate new technologies and products from research into market applications globally. The initiative was launched in 2018 and has four Centres of Excellence, covering Digital Systems, Rolling Stock, Infrastructure and Testing, formed by a consortium of universities, in collaboration with existing industry testing and trialling facilities such as Network Rail's Rail Innovation and Development Centres. Centres were created in Digital Systems (led by University of Birmingham), Rolling Stock (led by University of Huddersfield, in partnership with Newcastle University and Loughborough University) and Infrastructure (led by University of Southampton, in partnership with the University of Nottingham, the University of Sheffield, Loughborough University and Heriot-Watt University). Some £92m of total funding was committed to the centres by the UK Government and leading industrial partners. ukrrin.org.uk
About Unipart Rail
Unipart Rail is the leading specialist provider of technology and supply chain solutions to the rail industry. With a growing international presence and extensive expertise in infrastructure, signalling and traction and rolling stock products, Unipart Rail is a major partner to the rail industry. 
Unipart Rail is part of the multinational Unipart Group, with headquarters in the United Kingdom and operations in more than 100 countries.
About Unipart Group
The Unipart Group employs thousands of personnel worldwide and has an annual turnover of approximately £750 million. It is one of Europe's leading logistics companies and a widely-recognised pioneer in the field of Lean implementation.
Unipart Group is a leading UK manufacturer, full service logistics provider and consultant in operational excellence. Operating across a range of market sectors, including automotive, manufacturing, mobile telecoms, rail, retail and technology, Unipart offers a breadth of services from third party logistics to expert consultancy. 
The company, which has its headquarters in Oxford, provides services to a growing range of blue chip clients including Jaguar Land Rover, Vodafone, Sky, and many other household names.
All Unipart sites operate according to the Group's proprietary version of Lean known as The Unipart Way. This is a philosophy of working underpinned by tools and techniques that inspires efficiency, flexibility and outstanding customer service in any process.  
Unipart also offers expert consultancy in implementing Lean principles and in supply chain management across a variety of industry sectors.