Kirn, November 2023. With the SIMORAIL family, SIMONA has developed a range of high-performance thermoplastic sheets designed to provide maximum safety, weight savings, and long-term durability in railway interiors.
In addition to meeting stringent specifications for smoke, flame spread, toxicity and heat release, SIMORAIL sheets offer good impact resistance and extreme thermoformability in a broad range of custom colors, textures and thicknesses. Compared to glass fiber-reinforced plastics, SIMORAIL sheets can be manufactured to the most stringent tolerances and feature highly consistent mechanical properties. These characteristics translate into maximum versatility with regard to the area of application and part type. Whether tray tables, ceiling elements, sleeper components or unique parts customized to your specifications – we have the right material solution for you.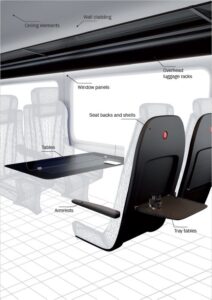 Superior thermoformability
SIMORAIL products are manufactured under closely monitored conditions to ensure consistently high quality. The sheets exhibit an outstanding surface finish and offer extraordinary thermoforming and processing properties. Using SIMORAIL sheets, highly complex parts can be formed in short cycle times with excellent texture retention and uniform wall thicknesses.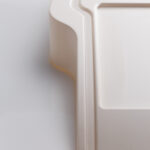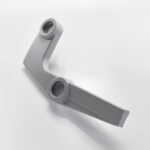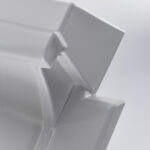 Detailed thermoforming instructions are available in our SIMORAIL Thermoforming Guidelines (https://www.simona.de/en/service/download-centre/). Conventional tools work well for sawing, drilling, routing and machining the material. It can also be heat welded, adhesive bonded and mechanically fastened.
***
SIMONA – Global Thermoplastic Solutions
SIMONA AG is one of the leading manufacturers of thermoplastic products, with production facilities and sales offices around the globe, as well as an acknowledged development partner within this field. The company's portfolio includes semi-finished products (sheets, rods, profiles, welding rods), pipes and fittings. SIMONA employs approx. 1,650 people worldwide. The Group manufactures 35,000 products in Germany and abroad, offering best-in-class solutions tailored to a wide range of applications in the fields of industry, infrastructure, mobility, building, advertising and aquaculture. Annual production exceeds 150,000 tonnes. SIMONA AG is a stock corporation listed in the General Standard. The company's registered office is in Kirn, Rhineland-Palatinate (Germany). For further information, please refer to www.simona.de.