Map Unavailable
Date/Time
Date(s) - March 1 2023
9:00am - 2:30pm
Location
Reach, Riverside Court, Pride Park, Derby
We are well recognised as an industry with a lot of acronyms, but how well do you know your MTINs and M701Ds? 
This year we see the transition of fleet performance with a new metric and for fleet performance the heat is turning up.
Goodbye to the 3 minute buffer.  Hello to 'real time railway'.   
For rolling stock operators and leasing companies, fleet performance and reliability just got even more interesting and for the supply chain, well, with change comes opportunity.
We are delighted to bring this Fleet Performance event to our members and wider industry, which will provide attendees from fleet operations as well as supply chain with a great opportunity to understand the changes and opportunities it can deliver, with a particular focus on the well loved Turbostar.
This half day event, in Derby will provide two sessions to bring you up to speed on this transition.
Session 1
Session 1 will deliver the context of fleet performance – vital to those supplying the rolling stock landscape,  and the changes to reporting.  Attendees will gain;
a clear understanding of the importance of rail industry performance and rolling stock performance management;
insight into a ROSCO approach to delivering good train and system performance;
an overview of the M701D changes and the impact on TOC performance and technical performance;
and an understanding of the 20 point plan.
We are delighted to welcome the following speakers
Neil Foster, Fleet Services Director, Porterbrook
Matthew Prosser, Asset Management Director, Angel Trains
Mark Molyneux, National Fleet Performance Manager, Rail Delivery Group
Bhavin Patel, National Fleet Performance Engineer, Rail Delivery Group
Session 2
Session 2 will consider a range of perspectives across this key topic including TOCs, the Turbostar User Group and other examples of where supply chain collaboration have delivered fleet performance improvements.
Our speakers for this session include:
Neil Bamford, Fleet Director, East Midlands Railway
Matthew Cogle, Fleet Performance Manager, West Midlands Trains
Harry Gawler, Fleet Manager, Eversholt UK Rails Group
Ryan Sandiford, Reliability and Performance Manager, Siemens
Neil Anderson, Fleet Engineer, Porterbrook
James Brown, Managing Director, Belvoir Rail
Ian Evley, Innovate UK EDGE
We are delighted to welcome representatives from the Turbostar Fleet User Group to this event as our guests.
Attendees will benefit from excellent networking opportunities in the extended break and networking lunch, and of course receive both the programme and delegate list in the joining instructions to help maximise their time.
Our Event Partners:
We are thrilled to introduce our four event partners:

"Innovate UK EDGE are thrilled to be a supporting partner for this important Rail Forum Fleet Performance Event.
Ian Evley is looking forward to sharing his thoughts on the innovation landscape, how we connect innovative businesses to the people that can help them to grow and scale, and fund businesses and research collaborations in all economic sectors, value chains and UK regions to accelerate innovation."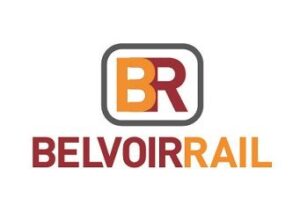 "Belvoir Rail is delighted to be a supporting partner for the Rail Forum Fleet Performance Event. Our innovative engineering solutions improve fleet performance by solving the challenges of obsolescence and providing quality components to increase asset lifespan, reduce technical failures and drive reliability growth."

"At Angel Trains we know how important fleet performance and reliability is to our customers and passengers.  Matthew Prosser will be discussing insights into this crucial topic at the upcoming Rail Forum event on 1 March."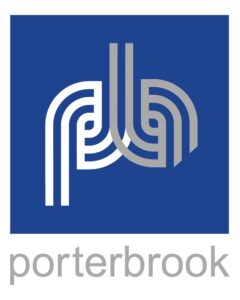 "Porterbrook is pleased to support this event which will bring key players from across the railway together to share ideas, collaborate and demonstrate their work to improve reliability on the network. We look forward to showcasing the benefits that establishing the Turbostar User Group across operators has brought to the fleet's performance."
Who should attend?
Anyone with an interest in fleet performance (delivering it directly or indirectly), or who can provide solutions and innovations that can support fleet performance improvements.
Venue
Reach, Riverside Court, Pride Park, Derby DE24 8HY
Tickets
Rail Forum members can have up to 2 free of charge places.  Additional places are charged at £50 plus VAT.
Non Rail Forum members are welcome to attend this event.  A ticket, maximum one per company, can be purchased for £200.
Registration Deadline
Bookings will close at 5.00pm on Tuesday 21st February.  Joining information will be sent out on Wednesday 22nd February.
Bookings
Bookings are closed for this event.