Date/Time
Date(s) - January 26 2023
9:00am - 12:00pm
Location

  This event will take place online.
About InfraTalk
InfraTalk is an online networking event like no other! With Tier 1s, customers, clients, supply chain and key stakeholders present, this pure networking event provides barrier-free networking to engage with key individuals from the industry.
We have designed this event to maximise your networking and allow you to easily move around 300+ participants quickly and effectively. With just one VIP keynote speaker, there are no presentations to interrupt your networking, and no formal appointments needed!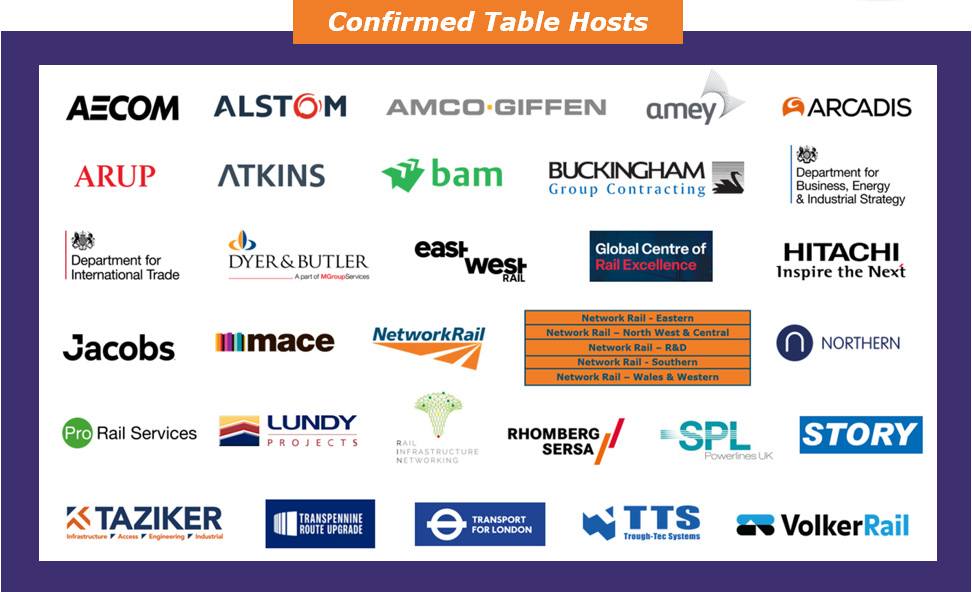 The event truly provides fast networking for the railway infrastructure sector.
"The Rail Forum event was a good opportunity to engage with a variety of suppliers. We really enjoyed the 'speed dating' style approach, and the platform was brilliant. Great engagement from the suppliers and we were able to hear about some very interesting products, services and solutions presented by some of the SMEs. A really well organised event that encouraged the start of bigger discussions." Network Rail
Confirmed Keynote speaker: Chief Executive Network Rail Andrew Haines

Our Event Partners:

"Pro Rail Services are looking forward to our third InfraTalk Event, but this time around we are proud to announce that we are supporting as an Event Partner.  As always, this is a great opportunity to meet and engage with Tier 1 Suppliers and Clients such as Network Rail."

"Trough-Tec Systems (TTS) is really excited about being an event partner to InfraTalk. The event has grown in reach and impact on each edition and this next one will undoubtedly be even better still!
"Supporting InfraTalk offers us a special platform to engage with peers, clients and stakeholders in an extremely efficient way. Added to that, the sheer extent of the delegate list provides us with an excellent opportunity to network with a host of colleagues from across the supply chain."
*Requirements*
This is an online event.  *We advise delegates try the test prior to registering: Remo Geartest to check your system is suitable for the platform.*
TEST EVENT – There will be a test event that is an open session.  This test event will run from 8am till 9:30am on January 19 2023.  This is ideal for those who are new to Remo or wish to familiarise themselves with the platform and new floor layout.
Joining Instructions including delegate list, will be issued prior to the event.
Eligibility and Cost
This event is open to UK registered businesses only.
Rail Forum Members can register for unlimited places (free).
Open to non-members – maximum of 1 place per company. A nominal charge will be applied payable on registration.
Missed the deadline for booking?  Please contact ben@railforum.uk to request a place.
Bookings
Bookings are closed for this event.