Date/Time
Date(s) - June 29 2023
2:00pm - 3:30pm
Location

  This event will take place online.
We are delighted to introduce this session providing an Introduction to the National Rail Contracts.
Our keynote speakers from East Midlands Railway , along with a guest from Greater Anglia, will provide a focussed online event which lifts the lid on what National Rail Contracts are, what they involve for Train Operating Companies (TOCs) and the impact of them on the supply chain.
Delegates can expect to leave the event with a clear understanding of the Business Planning process that the NRCs deliver and why this is important to working with TOCs for future supply relationships.
In addition, we are pleased to welcome guests from wider industry to highlight their NRC experience.  This event will enable Delegates working with TOCs to quickly understand the operating constraints regardless of the TOC.
Speakers
Keynote from Will Rogers, Managing Director for East Midlands Railway
Joanne Etchells, Head of Procurement for East Midlands Railway
Martin Moran, Commercial and Customer Services Director, Greater Anglia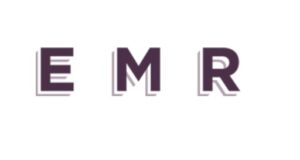 Eligibility and who should attend?
This event is open to any UK company representative with an interest in National Rail Contracts.  We encourage any UK rail supply chain organisations to participate, and particularly anyone registered or interested to attend TOCTalk on 6th July 2023 in person in Derby.
There is no charge for attending this event.
Event details
The event will run from 14.00-15.30 via Zoom. 
Bookings will close on 19th June, with Joining Instructions including the delegate list issued shortly after.
Sorry, bookings have now closed for this event.