Date/Time
Date(s) - July 8 2022
All Day
Location
Branston Golf and Country Club
Neil Harvey Memorial Trophy Tournament Sponsor
**AVAILABLE**
Sponsors of Nearest the Pin                   Sponsors Halfway House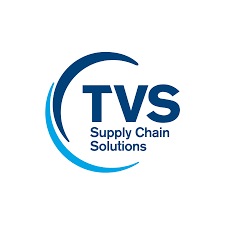 9-Hole Trophy (Female and Male)            9-Hole Nearest the Pin (Female and Male)
**AVAILABLE**                                                   **AVAILABLE**
We are currently operating a wait list for teams of four or individual golfers for the full 18 hole Neil Harvey Memorial Trophy.  Please contact elaine@railforum.uk  if you would like to be added to the list in case of a cancellation.
 We are still taking bookings for the 9 hole event and sponsorship opportunities are still available.
We are delighted to confirm the details for our 2022 Charity Golf Day. With a change of venue to accommodate more teams and an all NEW individual competition over 9-holes the day is set to be the biggest and best yet – with all profits going to our nominated charity. We hope that you will be able to support our event and enjoy an excellent day of golf in good company, beautiful surroundings and with some great networking.
Rail Forum members are invited to compete in teams of four for the Neil Harvey Memorial Trophy on the picturesque and challenging Branston Championship course.  If you don't have a team of 4 no problem you can book individual places and we will team you up!
If you aren't yet ready for the full 18-holes you can enter our all new individual 'entry level' competition over the short 9-hole Eagle course.
For ALL golfers the day includes:
breakfast rolls with tea/coffee on arrival
round of golf (either 18 or 9 holes)
2 course meal
As usual we will be holding a charity raffle to raise money for our chosen charity – all raffle prizes gratefully received! In 2021 we raised some £3200 for YoungMinds – so it would be fantastic to match or even exceed that amount.
Sponsorship Opportunities
We are pleased to offer the following sponsorship opportunities for our Charity Golf Day:
Neil Harvey Memorial Trophy Tournament Sponsor                                 £500 plus VAT
Nearest the Pin                                                                                                     SOLD
Halfway House                                                                                                     SOLD
Individual 9-Hole Trophy (Female and Male)                                              £250 plus VAT
Nearest the Pin 9-Hole (Female and Male)                                                   £150 plus VAT
Sponsor's details will be included on all digital marketing prior to the day and provides the opportunity to bring a banner / goody bags for all golfers on the day. To take advantage of the sponsorship opportunities please contact elaine@railforum.uk
To book a team (or individual places) please fill in the details below and we will contact you nearer the time to gather full information including handicaps (for the main tournament), dietary requirements etc.
Bookings
Bookings are closed for this event.