Date/Time
Date(s) - April 20 2022
2:00pm - 3:15pm
Location

  This event will take place online.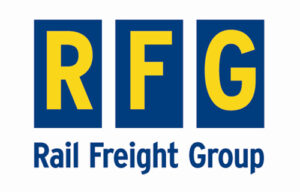 **NEWS UPDATE** The latest "First of a Kind (FOAK)" funding competition was announced on the 12th April which encourages companies and organisations to apply for funding to provide proof of concept. A year ago four of the projects presented at our second SME Challenge were successful in obtaining FOAK funding totaling £1.6m. The closing date for the latest FOAK funding competition is 8th June and the key dates (see below) for this latest challenge will enable those companies with innovative ideas/solutions to seek the support from the freight operators to help with their funding applications. A parallel process will run for those that have existing solutions or are not wanting to seek FOAK funding
On behalf of the Rail Supply Group, the Rail Forum is leading on the Midlands Pilots workstream as part of the Rail Sector Deal.  This workstream comprises two 'pilots'; one of which is focused on identifying opportunities for SMEs to collaborate to solve real 'challenges' and respond to opportunities provided by clients.
Our fourth SME challenge :  Freight Terminals of the Future will be officially launched at this event.
The project is a collaboration between a number of freight businesses: Tarmac, DB Cargo, Freightliner, Ermewa, GB Railfreight, VTG, Colas and is supported by the University of Derby, InnovateUK, Rail Freight Group and Rail Forum.
The scope is far reaching with the focus on working smarter, not harder. Opportunities will include:
Decarbonisation
Automation
Digitalisation
The launch event will provide further details on the scope of the challenge together with additional information on the process, timeframes and how to get involved. The proposed agenda is as follows:
Welcome and background to the RSG Rail Sector Deal SME Challenges – Bob Hodgson / Rail Forum
Setting the Scene –  Chris Swan / Tarmac
The four problem statements:
Terminal Sites – Nick Schofield / Freightliner
Terminal Operations  – Suzannah Rockett / GB Railfreight
Systems Integration and Connectivity – Steve Ball / DB Cargo
Rolling Stock (Locos & Wagons) – Chris Swan / Tarmac
Funding Opportunities & Project Support – Ian Evley / InnovateUK & Gary Wright / Derby University
The Process and Key Dates – Bob Hodgson / Rail Forum
Q & A
Key dates for your diary:
Wednesday 20th April – Launch event
Wednesday 4th May – Submission deadline
Wednesday 11th May – SMEs notified if successful for Dragons Den presentation
Wednesday 26th May – Dragons Den presentations (online)
Wednesday 8th June – Closing date for FOAK applications
For those wanting to submit ideas/solutions to the challenge they will need to download and complete the following document
Terminal of the Future_ submission
To find out more about the challenge and to get involved please contact robert@midlandsrail.co.uk
Bookings will close at midday on 19th April and joining information will be sent out on the morning of 20th April.
All SME Challenges are open to members and non-members.
Bookings
Bookings are closed for this event.