Membership status:
Member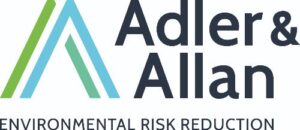 Adler and Allan provide environmental services to reduce the risk of
productivity failure, downtime, profit loss and reputational damage,
through the management of assets, while helping customers achieve
their Net-Zero ambitions.
Their national network of engineers makes them the first choice
environmental partner to expertly manage assets through the full
lifecycle, including design, planned preventative maintenance, upgrade,
decommissioning and transformation. When the worst happens, Adler and Allan respond to environmental emergencies 24/7 365.
As passenger rail continues to occupy largely electrified routes, freight operators, who utilise a mix of electric and diesel, are looking at alternative fuel options such as hydrogen which in certain circumstances can be a relatively simple switch.
Whatever the energy, the requirement to maintain infrastructure and assets compliantly and efficiently is critical to reduce the risk of environmental damage and operational downtime.
As your trusted environmental partner, Adler and Allan can work with you to ensure your critical assets remain compliant so you can focus on your unique business strategy.
Contact member:
80 Station Parade, Harrogate, HG3 1TT
Profile last updated: 2022-03-16 12:17