RTS Solutions - Member
Membership status:
Member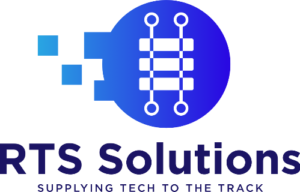 For over a decade RTS Solutions been at the forefront of rail asset management, logistics, planning and business workflow applications, working closely with customers to drive change within their organisations.
The RTS Solutions team consists of experienced railway employees, software designers and developers who thrive on creating proven custom built software applications to help businesses improve productivity, drive efficiencies and streamline operational functionality.
They aim to make information technology the driver to help keep your
teams safe and your assets and crews productive and operational. Taking
information mobile to instantly provide updates and assistance to the
people on the ground.
RTS  firmly believe in working closely with our clients, forming long term
partnerships. This approach means they can respond quickly to the
changing needs of their customers and the industry
Contact member:
Parallel House, 32 London Road, Guildford, GU1 2AB
Profile last updated: 2022-02-24 01:06