Amulet - Member
Membership status:
Member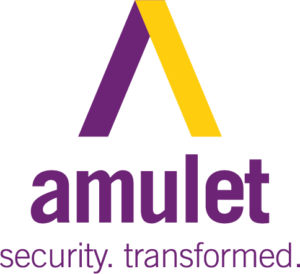 ENABLING EVERYDAY LIFE THROUGH SECURITY
You will benefit from our agility and proactive industry positioning. We see security as an enabler, a critical business function that creates positive and safe environments for our clients so that everyday life and core business operations just happen.
We achieve this through a truly local service delivery model, which keeps the people within our organisation responsible for your service excellence close to you. We strengthen the relationship between our frontline teams and management by removing central functions such as scheduling and therefore foster true relationship between these two vital parts of our business.
RELATIONSHIPS
We have a strong focus on our colleagues. We are committed to the people who work for us and to their ongoing development and wellbeing. We provide our security processionals with industry leading rewards and recognition initiatives that include: formal Amulets Awards, Perkbox, Wagestream, enhanced customer experience training, career progression, on the spot rewards, and our Wellbeing platform on Mo:dus, our wholly owned digital platform.
RESPONSIBLE
We know that one solution does not fit all. We'll work with our clients in close partnership to find the best combination of technology and highest calibre security professionals for a seamless service and measurable results. We have no ties to specific technology suppliers, so we have the freedom to always seek the most appropriate technology solutions for your security environment. We are privately owned, which means red tape is removed, enabling quicker decision making at a local level. Re-investment from our Group ensures we remain a security industry leader. We're also a top 1% SIA Approved Contractor.
Contact member:
Cedar House, 750a Capability Green, Luton, Bedfordshire, LU1 3LU
Profile last updated: 2023-10-06 05:37