Oleo International - Member
Membership status:
Member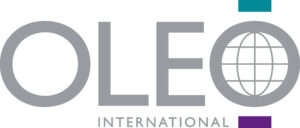 Oleo International provides crash energy management solutions and services to the rail industry. Over 1,000,000 Oleo hydraulic and deformation impact energy absorbers are in operation around the world; meeting the requirements for higher levels of protection for passenger and freight rolling stock and operating requirements.
This knowledge and expertise has lead to Oleo being market leaders in the design, manufacture and overhaul of Couplers, Anti-Climbers, and Side Buffers for Rolling Stock. Within infrastructure, Oleo's globally approved Buffer Stop range enables cost effective solutions to maximise depot and station space without compromising on safety.
Out of the factory in Coventry, Oleo International provides sophisticated simulation of Rolling Stock collisions to evaluate the crash energy management system across the train, as well as energy absorption devices that are correlated by over thirty years of testing and analysis.
In the very near future we'll be opening our track testing facility from a purpose-built site located at Barrow Hill.
Through our sister company, DigitalTrains TM, we are able to offer a Digital Twin solution that allows for the creation and assessment of a virtual representation of the rail network and trains, enabling informed decisions to be made at an early stage of a project.
Contact member:
Grovelands House Unit A, Grovelands Industrial Estate, Longford Road, Coventry, Warwickshire, CV7 9NE
Profile last updated: 2023-09-22 04:10