Cembre - Member
Membership status:
Member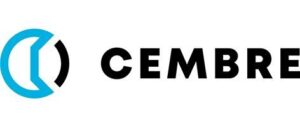 Cembre is today the leading Italian manufacturer and one of the largest European manufacturers of electrical compression connectors and related installation tooling.
Extensive know-how in the field of electrical connectors, strong R&D activity and continuous innovation in manufacturing technologies and product specification, allow Cembre to respond quickly to an increasingly demanding market expectation for high-quality products that are reliable, durable and safe.
For railway vehicles
Cembre has a vast range of electrical equipment used in the fitting of train carriages.
Cembre products are used for wiring in train carriages and locomotives. Some of these have been specifically designed to guarantee maximum performance in the specific area of use, eg; the insulated, reinforced and vibrating-resistant crimp terminals.
Moreover, many Cembre products used in the railway sector comply with the EN 45545-2 standard, as they have received the Fire-smoke certification. Following specific laboratory tests, this certifies the fire behaviour of materials and products used on railway vehicles.
For permanent way
Cembre are well known as a Designer and Manufacturer of small plant both Battery and Petrol powered predominantly used in the P/Way sector offering Rail Drills/Sleeper Drills/Impact Wrenches/Clipping Machines/Battery Pumps/Nut Splitters.
Contact member:
Dunton Park, Kingsbury Road, Curdworth, Birmingham, West Midlands, B76 9EB
Profile last updated: 2023-08-23 08:44