Composite Braiding - Member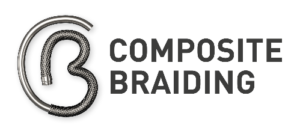 Composite Braiding Ltd (CBL) is radically changing the economics and capabilities of advanced composite materials and components in rail.  The highly automated technology has won 3 major innovation awards, two of which are global and rail-related.
We offer high performance, lower cost lightweight parts for rail vehicles and infrastructure.   These parts are more inherently recyclable and can be produced with over a 90% reduction in energy use.
This, combined with their light weight, gives an excellent decarbonisation and sustainability profile.  One of our latest projects involves the development of permanent anti-microbial high-touch surfaces for use in public transport.  We provide materials, components and engineering support.
We are happy to discuss how our technology could assist you.
Contact member:
Office 3 iHub, Infinity Park Way, Derby ,Derbyshire DE24 9FU
Profile last updated: 2021-06-23 09:40