East West Rail Co. Ltd - Member
Membership status:
Member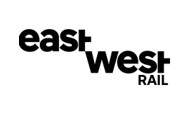 East West Rail is a nationally significant railway project which aims to deliver much-needed transport connections for communities between Oxford and Cambridge by:
Upgrading an existing section of railway between Oxford and Bicester
Bringing back a section of railway between Bicester and Bletchley
Refurbishing existing railway between Bletchley and Bedford
Building brand new railway infrastructure between Bedford and Cambridge
East West Rail (EWR) is a once-in-a-generation opportunity to connect people and businesses in the communities between Oxford, Milton Keynes, Bedford and Cambridge. The railway would open up new journeys, cut travel times, ease congestion on local roads and bring more jobs within reach of people living locally.
The corridor, which runs from Oxford through Milton Keynes and Bedford to Cambridge, is also an economic artery that makes the UK a global leader in life sciences, technology and innovation, with the potential to create jobs, drive growth and attract investment for the entire country. The region has huge potential but is currently constrained by poor transport connectivity – restricting people's opportunities and holding back progress. EWR would be key in addressing this constraint, unlocking the area's potential and enabling sustainable growth.
Contact member:
One Grafton Mews, Midsummer Boulevard, Milton Keynes, Buckinghamshire MK9 1FB
Profile last updated: 2023-06-05 09:19