Enigma Seven Ltd - Member
Membership status:
Member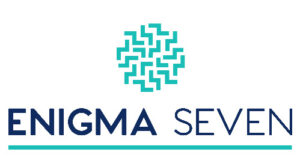 Enigma Seven Ltd is a commercial advisory business that offers two distinct services to the rolling stock market:
– Supply chain services. We know who to speak to, when to speak to them and how to speak to them. Our goal is to work with you to help build a robust business strategy, and leverage our network to increase your sales; and
– Transport consultancy. An extension to your in-house team…our approach is to act as an 'overspill' solution that you can rely on when either your team is out of capacity, or you need some expert support… from a few hours or a few days to a few months – we can be embedded into your team or deliver a project to free up capacity.
The company was formed in 2022 by Shane Duffy, who had previously spent 8-years at Porterbrook leasing in both procurement and commercial roles. In November 2022, Frazer Stirling joined the business, with over 20-years experience from working at Southern (fleet and depot management) to Go-Ahead Group, where Frazer was responsible for all rolling stock and depot work in Go-Ahead and Govia franchise bids and establishing the Australasian division of Go-Ahead spanning consultancy, bus franchise contracts and rail tender support.
Contact member:
9 Mallard Way Pride Park Derby Derbyshire DE24 8GX
Profile last updated: 2023-02-06 06:36