Winder Phillips Associates - Member
Membership status:
Member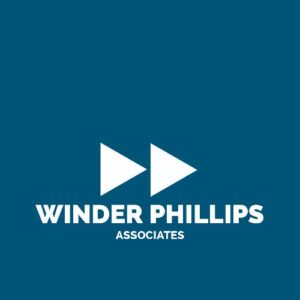 Winder Phillips Associates is a specialist, independent management consultancy established in 1999 with the aim of providing clients with high quality rail advice and practical solutions based on good practice and expert knowledge. 
As experts in the rail industry we specialise in the following areas:
•           Performance Management
•           Operational & Service Delivery
•           Cross Industry Process Development and Integration
•           Revenue Analysis
•           Risk Management and Safety Assurance
•           Regulatory Support and Reporting
•           Concession Advice
•           Bid Development and Support
•           Customer Experience
•           Customer Propositions
•           Organisational Development
•           Business Transformation
Applying our partners' extensive expertise for the benefit of our clients has always been our core principle and as new partners have joined this has been further strengthened.  With over 200 years of experience from across the small team of Partners we are proud that to this day, this remains our key strength. We have built our business by always focusing on what is right for our clients. 
We work with clients from across the whole of the UK rail industry, including:
•           Train Operating Companies
•           Owning Groups
•           Freight Operating Companies
•           Network Rail
•           Regulatory organisations
•           Government Bodies
•           Transport Authorities
•           Transport Partnerships
We also work alongside other Consultancies to provide specialist support on a wide range of transport projects.
Contact member:
23 Carr Drive Wesham Preston Lancashire PR4 3DS
Profile last updated: 2023-09-01 08:38