Gobel & Partner Ltd - Member
Membership status:
Member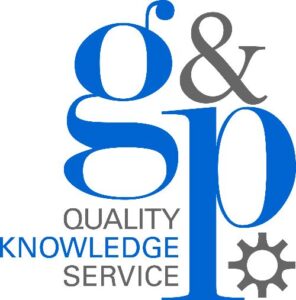 Award-winning G&P, founded in 1994, supplies quality management services and solutions to the rail industry so it can achieve the highest possible quality standards in the most efficient way.
G&P's personnel, methods and systems, together with its award-winning Quality Excellence Model, are seamlessly integrated into the operations at numerous manufacturing facilities.
Additionally, G&P has a focus on inspection, rectification, technical and engineering services, including component and build quality through the deployment of quality inspectors, engineers and technicians.
The application of G&P's methodologies and skills to the rail sector is made possible through its award-winning Quality Excellence Model, which has been awarded a Queen's Award for Enterprise: Innovation – the UK's highest business accolade.
The Quality Excellence Model offers a blueprint for client engagement and supports all stages of the product lifecycle.   Moreover, G&P's proprietary software system, QTrak, works in tandem with the Quality Excellence Model.   QTrak is a sophisticated software tool allowing real-time analysis and identification of quality issues. Problematic supply sources can be investigated without delay as the system provides instantaneous results.
G&P is also accredited to industry leading standards including ISO 9001 and ISO 14001 standards.
Contact member:
Fort Parkway, Birmingham, West midlands, B24 9FD
Profile last updated: 2021-06-10 09:40