Membership status:
Member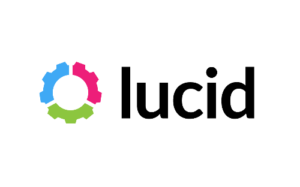 Lucid Communications – creative.technical.engaging
Lucid is a communications consultancy focussed on operational, health and safety issues. We combine sound technical understanding with flair and creativity to effectively engage an audience. Ultimately, we're seeking to effect behavioural change by providing a fresh perspective and changing the way people think about an issue.
We develop:
• training courses (digital, face-to-face, blended)
• communication programmes
• software applications
Example work includes non-technical skills, safety-critical communications, electrical control operations, graduate training.
Lucid SiteSentinel – Professional Inductions for Safer Sites
SiteSentinel is a site induction solution developed by Lucid in response to our experiences of working in rail depots in the UK.
Our professionally developed inductions provide:
• an online safety briefing, specific to a given location
• visit-specific induction pathways
• bespoke visual media support, including photos, video, audio, and schematics
• information capture such as PTS details
• information downloads such as policy documents and site details
• a reporting tool providing insights into site visitors and contractors
Contact member:
Building 1, Chalfont Park, Gerrards Cross, Buckinghamshire, SL9 0BG
Profile last updated: 2021-09-17 07:13