Rail Competence and Compliance Ltd - Member
Membership status:
Member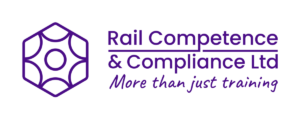 Rail Competence & Compliance, a Northwest England based company that support rail engineering training and competence solutions nationwide. We can design bespoke training programmes, including task and risk analysis, competence standard design and assessment system implementation. Competence management systems are elusive to some managers and designing a system for your specific needs can be very detailed, we can help. We put the client at the heart of our deliberations, consulting on the actual needs of the client.
We can also provide training and qualification in trainers, assessors and IQA's, and have experience in running awarding body qualification centres. We improve outputs to the recognised direct claims status chased by so many educational establishments.
We are keen to support apprenticeships in engineering, from core craft skills courses, through the technician systems understanding courses. We offer specific industry-based training from Rail vehicle systems to fault finding techniques, with practical sessions. RIS standards courses such as rail wheel damage and gauging courses.
We are in our first year and actively seeking accreditation from the recognised audit authorities and would like to hear from you for any potential business discussions you may have
Profile last updated: 2022-10-12 11:01