Mainspring - Member
Membership status:
Member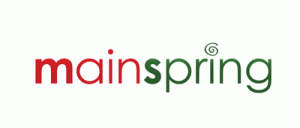 Mainspring is a multi-faceted company with 45 years of railway experience, and specialises in relationship building.
Mainspring is a senior member of the Light Rapid Transit Forum, and publisher of Tramways & Urban Transit, the world's leading publication devoted to light rail and metros.
Mainspring organises national conferences, the popular annual Dinner at Derby Roundhouse, and a new major all-transport networking event in the West Midlands.
Mainspring provides top level advice to infrastructure maintenance companies.
One of Mainspring's subsidiaries owns a main line registered locomotive which is managed by Derby-based DDRF member RVEL.
Contact member:
13 Orton Enterprise Centre, Bakewell Road, Orton Southgate, Peterborough, Cambridgeshire, PE2 6XU
Profile last updated: 2021-06-11 01:05