Sherwood Stainless & Aluminium Limited - Member
Membership status:
Member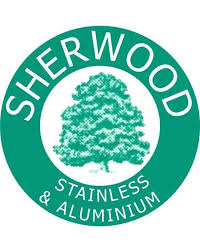 Sherwood Stainless & Aluminium Limited are part of a group of companies including INAL 2020 & Neville Precision Engineering Ltd and are leading suppliers of bespoke aluminium extrusions, stainless steel & aluminium coils to a variety of specialist sectors including Rail.
As a group Sherwood operate across 3 manufacturing sites in the UK – Wolverhampton, Manchester and Nottingham.
​Sherwood are ISO9001 & ISO14001 certified and thrive from offering the highest level of quality and service to all customers including some of the most established brands within the UK to independent precision engineering companies. With state of art machinery includes long length CNC's up to (11.5m) 3, 4 & 5 axis, punch presses, precision saws including mitre cutting and sub-assemblies. Sherwood also manage specialist finishes including paint, powder coating and anodising of extrusions.
Experienced in supplying bespoke aluminium extrusion parts for rolling stock including interiors and exteriors. Sherwood have supplied bespoke extrusions that have become part of door and window frames, flooring systems, lighting sections, huckbolt covers, waist rails, body supports, mounting frames and bracketry systems. Sherwood are also involved in aluminium extrusion projects within infrastructure and are an approved supplier for Transport for London (TfL)
Contact member:
Sherwood Stainless & Aluminium Ltd, The Science Park, Mammoth Drive, Wolverhampton, WV10 9TF
Profile last updated: 2022-01-10 01:33